Affordable Housing developers across the US struggle with the term "Affordable" when they are required to pay prevailing wages and meet other mandated construction guidelines.
Many Affordable Housing developers have recognized that building a project with Off-Site Modular Construction aka Prefab Construction will save time and money to help achieve the goal of "Affordable" housing.
Time Savings: Achieved via faster permitting as State approves building plans and dual construction (site and Building built simultaneously).
Cost Savings: Achieved by shorter interest carry cost as project should be completed in ½ time of comparable site built project and all worked performed Off-Site is not subject to prevailing wage requirements – which includes fabrication of the building.

Several Affordable Housing projects have been completed on the West Coast Including:
Valencia Grove Apartments – County of San Bernardino Housing Authority – The original project at the corner of Orange Street and Lugonia Avenue in Redlands, CA was built more than 70 years ago. The entire community is currently undergoing a major revitalization. For this modular apartment project, the Housing Authority of the County of San Bernardino (HACSB) partnered with its affiliate non-profit developer, Housing Partners, Inc. (HPI) in an effort to move away from the traditional public housing model towards a multi-use housing community. The site plan for the revitalization of Valencia Grove in North Redlands includes three parks/playgrounds and a multi-use community center. Construction and financing costs were lowered; the project permitting and construction were faster, so the project had an earlier occupancy date due to the use of innovative Modular Construction!
The project involves the following partners: HPI, Chase Bank, PNC Bank, USModular, Inc., City of Redlands, Redlands Unified School District, and the County of San Bernardino. These partners worked together to revitalize this North Redlands neighborhood and have created a vibrant mixed income community with multi-use educational and recreational facilities available to all residents of the City of Redlands.
The Valencia Grove Modular Apartment Project built using Prefab Modular Construction will contribute significantly to the city's economy and job creation efforts. Approximately $35 million was secured for the first phase, which consists of 4% Low Income Housing Tax Credits, tax-exempt bonds, and conventional financing. During this phase, 62 of the original 115 units were demolished to make way for 85 new affordable housing units. Utilizing an innovative Modular Construction format, factory-built affordable housing units were installed and this substantially accelerated the construction schedule and saved on site labor costs. The 228 unit-community includes three park/playground areas, a recreational center with a swimming pool, an educational facility, and community gardens. An on-site deconstruction/construction training program has been implemented to maximize the amount of salvaged material and provide valuable job training and experience for residents.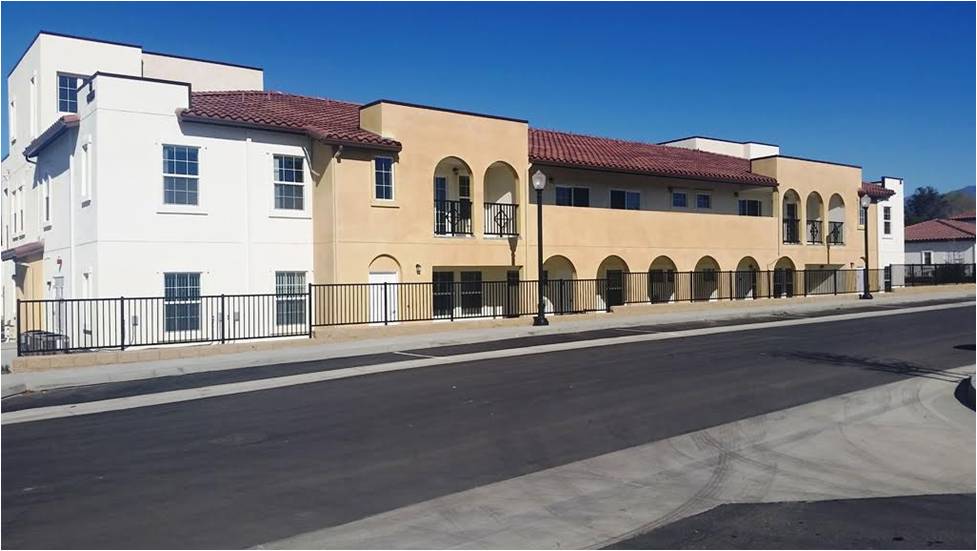 Other Affordable Housing and Multi Family projects built with Prefab Modular construction include:
Canoga Park, CA – 8 unit subdivisions of single family homes built by New Economics for Women (NEW), Non Profit housing developer, for 1st time homeowners.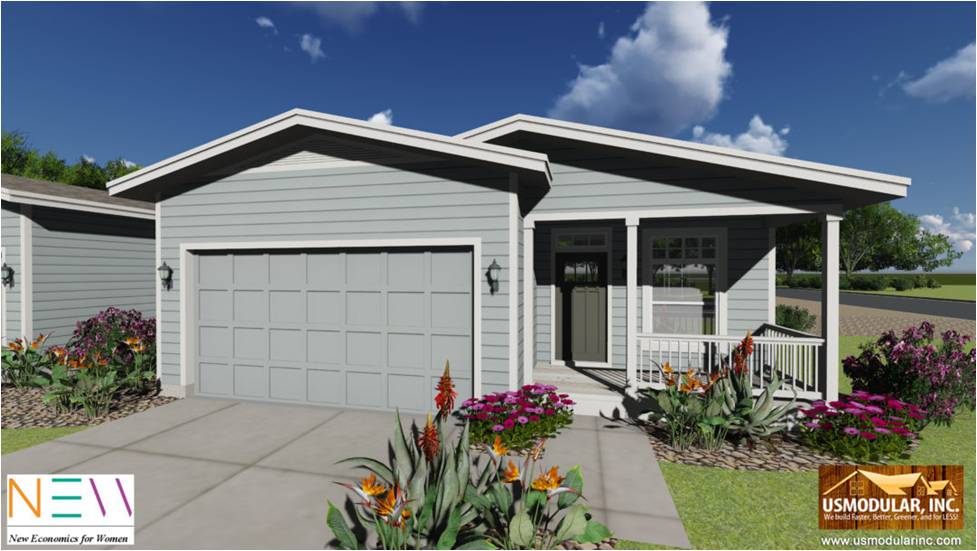 San Jose, CA – Second Street Studios is a 135 unit Affordable Housing project headed to San Jose, California
Marysville, WA – Twin Lakes Landing Affordable Housing project aiming to reduce homelessness. The 6 building, 50 unit project,
Salinas, CA – Haciendas 3 is a three story multi-family development headed to Salinas, California. The project' will have 50 units
Seattle, WA – Cubic is a 93 unit micro-suite apartment headed to Seattle, Washington. The project, made up of only 36 modules, uses highly efficient design and modern finishes
Contact USModular, Inc. at 951 679 9907 or info@usmodularinc.com

To learn more about process and benefits of building with prefab modular construction visit www.usmodularinc.com