Accessory Dwelling Units California
Aka Granny Flats
Welcome to USModular Home Builders, Southern California's premier full service design and build general contractor for the construction of your prefab Accessory Dwelling Unit (ADU). We have built hundreds of units across Southern California using prefabricated construction and are experienced and knowledgeable in dealing with all aspects of the building process.
With 75 combined years in general contracting and real estate development we learned a few things along the way.
We handle all aspects of your project from initial site visit, to creation of budget/contract through permits and construction, utility connections and finally handing you a set of keys for your new ADU…all with minimal disruption to residents of primary dwelling unit as the ADU is set into your backyard in ONE DAY!!!!!
What is an ADU?
'Prefab' is shorthand for 'Previously Fabricated', meaning it was built in a factory and is reassembled or finished onsite. Our units are built to completion in our partner factories, transported to your site, and can be installed to a foundation within 24 hours. Prefab construction has the advantage of significantly faster and more efficient than other construction types. Building in a factory allows us to use efficient processes and avoid weather delays, so that we can complete your project on time and on schedule!
A Prefab accessory dwelling unit-aka granny flat-aka companion unit is a second small dwelling on the same parcel of land as your single-family house. An ADU can be up to 1,200 sq ft and can be built as:
Detached stand alone building
Attached to primary dwelling

Converted space within the primary dwelling (Junior ADU)
Why are ADUs becoming more popular?
Thousands of new ADUs are being built in communities across the U.S. because they are a manageable and minimally-disruptive option for adding needed housing to existing neighborhoods. Moreover, ADUs typically cost less than other forms of housing and make efficient use of existing land.
The other factor driving ADU adoption is that they serve so many varying needs that mirror socioeconomic trends in the U.S. ADUs allow for people to age in place or form multigenerational households to ease caregiving responsibilities and cost. Homeowners, given the high cost to buy a house, are frequently turning to ADUs to provide additional income to make ends meet. Lastly, the appeal of downsizing and minimalist living seems to be growing and ADUs allow people to simplify their lives and still live in a neighborhood setting.
Why Build an ADU?
Additional Space for family members – grandparents, kids, and relatives
We recently built an ADU for family in Orange County. It was built for the homeowners Mom, who was living in a 1 bedroom apartment – 10 miles from family and they were spending $1,500 a month on rent. Grandma moved into The Bungalow ADU and is now closer to her daughter and grandkids. She feels safer, and has more social connections with family. The family has a net savings over $1000 month in rent. A true ADU success story.
Rental Income – turn a single family rental property into a 2 income property.
An Investor with a single family income property in San Diego put it best when he asked us – "where can I buy a 2 bedroom rental property for under $120,000 in San Diego? Nowhere! But I can build a 2 bedroom ADU for this price – it's a no brainer"
The presence of an ADU can often enhance the attractiveness of a house on the market, and increasingly investments in new ADUs are being reflected in the appraised value of those properties.
Accessory Dwelling Units starting at price
USModular offers prefabricated detached Accessory Dwelling Units starting at $150,000 for an ADU built to the HUD/Federal Code with Delivery, Foundation System, Installation and Utility Connections included for projects within our Southern California service area. Site specific conditions, local jurisdiction requirements, lender requirements and décor/finish/options selections may require additional costs.
USModular offers a complimentary, no obligation virtual preliminary project site review for ADU projects within our Southern California service area.
Is your project located within the city limits of San Diego or Los Angeles? We offer Park Model ADUs starting at $114,900 with Delivery, Installation and Utility Connections included (CA DMV fees, title, tax, registration are additional costs). Site specific conditions, local jurisdiction requirements, lender requirements and décor/finish/options selections may require additional costs.
All pricing is subject to change without notice.
New 2020 California Laws:
ADUs are less expensive, faster and easier to build!!!
California is in a housing crisis, both of physical houses and affordability. ADUs help the crisis by getting more homes and lowering cost to build as land and utility infrastructure is already in place (2 of the biggest costs to build a new home). New State of California ADU laws include:
ADUs can be up to 1,200 sq. ft. regardless of the size of primary dwelling unit (as long as you meet setbacks and FAR)
Setbacks reduced to 4' side and rear yard
Parking requirement for ADU waived
No owner occupancy of primary dwelling unit (great for investors)
60 day review and approval process by local building department, or considered approved
Waiver of local development fees for ADUs less than 750 sq. ft.
Multifamily homes eligible for ADU
Fire Sprinklers ONLY required if Primary Dwelling Unit has them in place
Are ADUs allowed in my neighborhood?
In 2019, California passed a series of bills to make it easier for homeowners to build ADUs. Major changes to zoning regulations, permit requirements and developmental standards went into effect on January 1st, 2020, superseding previously restrictive local regulations. While zoning, regulations and fees vary by municipality, the recent state laws say that ADUs can be built on property zoned for single-family and multi-family use.
Can I build an ADU? How many can I build?
If you live on a residential lot, yes! You can build one detached ADU and one junior ADU (a unit no more than 500 sq ft located within the home). If you live on a multi-family lot, a maximum of two detached ADUs are allowed on the property.
Why build an ADU with prefabricated construction?
This is a question we get asked daily. For us it's a pretty easy answer, because we can build better, faster, greener and for less in a factory than a site built ADU. Same reason that we drive cars built in a factory, they have a more precise process building on a production line, indoors, by a team of workers that work in sync …than assembled in your back yard. Another important reason to consider prefabricated is the site construction is site construction time, as site built projects will take months of daily hammering, sawing, dumpsters, and port-o-potties with 10+ different workers walking into backyard to this time period. With prefabricated construction the ADU is built in a factory and we set unit in backyard in ONE DAY. Once set ADU we have a very small crew to do finish work and utility connections.
How long will it take to build an ADU?
A lot depends on you. How long you take to choose style, code and floor plan will determine length of project. Once the ADU plan is chosen and contract is signed it typically takes from is 2-3 months to get building permit and build a project. Much of this time is spent on the State and Local approval of the building plans. Once we have permit in hand the USModular team will act very fast and typically can complete a project within 1-3 months.
See our ADU Floor plans – click link:
What is process to build an ADU with USModular?
Phase 1: Planning
Site visit to determine setbacks, accessibility, utility location /availability, FAR
ADU submittal requirements
New construction of ADU with Modular (CBC/Local) or Manufactured (HUD/Federal))
Develop conceptual budget for ADU and site construction
Phase 2: Construction Contract
Finalize construction budget and contract
Phase 3: Plan Design and Submittal
Site plan design
ADU approval through State approved 3rdparty and local jurisdiction
Build (Fabrication) the ADU at Factory while prepping onsite construction necessary to meet local ADU requirements, including, utilities, foundation
Coordinate with the local building department for inspections
Phase 4: Final Inspection
Walk through ADU with client make adjustments as needed
Obtain Certificate of Occupancy
How do we start?
We thought you would never ask!!!!
Review the series of floor plans that we offer:
Custom Cottage: Affordable, Federal Building Code
California Series: Mid-Range – Federal and Local Building Code – More flexibility
California Dreaming: Modern/Contemporary plans – Cool look for modern homes
See our ADU Floor plans!
LINK to ADU Floor Plans
Email info@usmodularinc.com or call us 951-679-9907 x 1 to discuss your project. If you want to proceed we can schedule a site visit to further review the project.
Here is info on Cities and Counties that we build ADUs:
| | | | | |
| --- | --- | --- | --- | --- |
| Alhambra | Aliso Viejo | Alpine | Anaheim | Arcadia |
| Artesia | Azusa | Banning | Barstow | Beaumont |
| Bellflower | Belmont | Berkeley | Beverly Hills | Calabasas |
| Chula Vista | Cathedral City | Carlsbad | Campbell | Calistoga |
| Corona | Coronado | Costa Mesa | Culver City | Del Mar |
| Desert Hot Springs | Diamond Bar | Downey | Duarte | East Palo Alto |
| El Cajon | El Segundo | Escondido | Fountain Valley | Fullerton |
| Garden Grove | Glendale | Hemet | Highland | Huntington Beach |
| Irvine | Jurupa Valley | La Habra | La Mesa | La Quinta |
| Lake Elsinore | Lancaster | Lemon Grove | Long Beach | Los Angeles |
| Ontario | Oceanside | Norwalk | Norco | National City |
| Palmdale | Palm Springs | Palm Desert | Orange County | Orange |
| Ramona | Poway | Pomona | Perris | Pasadena |
| Salinas | Riverside | Redlands | Rancho Mirage | Rancho Cucamonga |
| San Bernardino | San Clemente | San Diego (City) | San Diego (County) | San Gabriel |
| San Jacinto | San Marcos | Santa Ana | Santa Clarita | Santee |
| Simi Valley | Temecula | Thousand Oaks | Thousand Palms | Upland |
| West Covina | Yorba Linda | Yucaipa | | |
Take The Next Step!
Fill Out Our Questionnaire
We'll Contact You To CreateYour
Feasibility Study & Conceptual Budget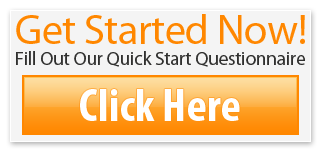 [/box]