Metric Modular has a large portfolio including the 21,000 sf world class resort; Elk Mountain Lodge in the Colorado Rockies. nspired by 19th century hunting lodges with 21st century touches, this world-class executive lodge almost didn't happen. With the project site located high up in the Colorado Rockies – nearly 9,600 feet above sea level – Britco Construction's design team and project managers had their work cut out for them after learning that the client had been repeatedly told the project simply wasn't possible.
The team took on additional aspects of the project in order to ensure a more successful outcome for the client. We built the majority of the modules in our off-site modular construction facilities, including the roof trusses. The use of natural materials, adding high-vaulted ceilings and rich timbers created a rustic yet luxurious setting. 20,000 square feet of hand-wiped stain added an aged look.
The main floor includes a 5-star restaurant and corporate meeting rooms with state-of-the-art conferencing technologies. An 1,800 square foot ballroom adds elegance to special occasions while the cultured stone fireplace is open to the exterior, offering guests the option of enjoying the warmth inside or cozying up to a roaring fire outside. The upper floor features barn-wood panelling in the lounge and the cigar bar showcases a wall of custom-built humidors.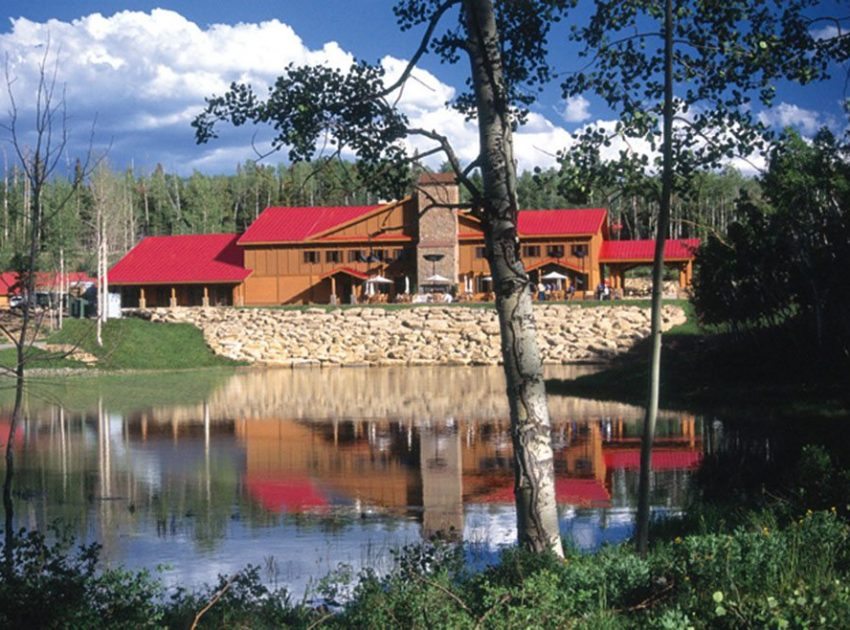 SINGLE FAMILY MODULAR HOMES
Now known as Metric Modular, the company, purchased by Triple M Housing this spring, will build homes in Penticton specifically designed for the B.C. market.
"We are doing a launch of single-family homes with Triple M Housing," said Metric Modular President Stephen Branch.
"Triple M Housing is based out of Lethbridge, one of the largest manufacturers for single-family homes probably in North America, but specifically in Canada. They have partnered with us to produce single-family homes in the Okanagan Valley."
Modular homes are becoming popular across Canada because of their initial affordability and their high efficiency once built, according to Branch.
The Britco Penticton manufacturing line was mothballed for about two months this year and workers were laid off in April after Triple M bought the company. But by May, the Government St. facility was hiring 40 workers for a restart.
"We had to do a transformation for the past two years, going from an RFP based company to a company in the industrial space, to going into working with developers and consumers on multi-family homes, hotels and offices," Branch said.
While the Penticton plant will build single-family homes, a manufacturing line in Agassiz will focus on the commercial and multi-family modular construction that used to take place in Penticton under Britco.
For information on building using modular construction in California contact USModular, Inc.!
888-987-6638
.