Aka ADU Irwindale
What is a prefabricated Accessory Dwelling Unit??
A prefabricated Accessory Dwelling Unit (ADU) is small house set on a permanent foundation in a backyard of an existing house. The ADU is detached from the primary dwelling and it is built off-site in a factory – so it arrives onsite as a functional house – with plumbing, electrical, appliances, flooring, doors, window roof siding , etc. It is installed on a permanent foundation and connected to existing utilities: gas, electrical, sewer, water provided by the utility providers in Irwindale. State and local laws do allow garage conversion for an Accessory Dwelling Unit – but most of our clients like to keep their garage for parking, and don't convert their garage into an ADU and instead they choose to build a standalone prefabricated Accessory Dwelling unit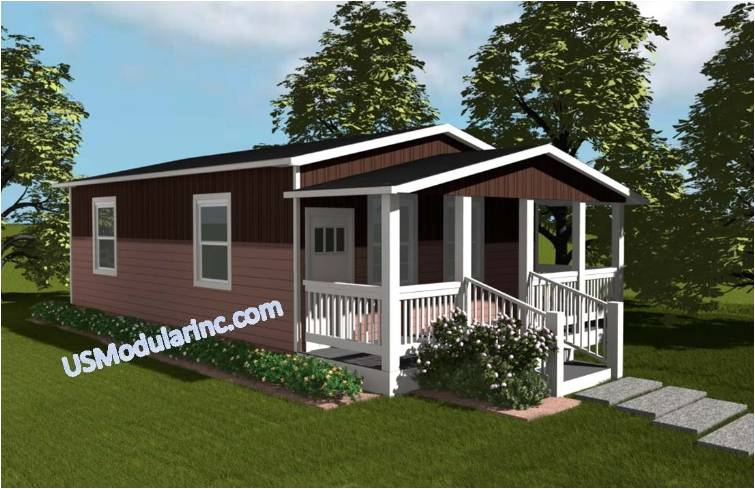 t
What can I use the ADU for in IRWINDALE?
The ADU could provide affordable housing options for family members, friends, students, in-home health care providers, the disabled, and others. It can be rental unit to provide extra income. In today's environment – many people are realizing the value of a separate space for the elderly as an alternative to a large senior housing apartment or nursing home.
Is a Building Permit Required for an ADU?
Yes. This is a new building and a building permit is required, Good news is new State laws make it faster and easier to obtain a building permit and prefabricated ADUs have state approved building plus so the process is even faster. A Prefabricated ADU in IRWINDALE will including a kitchen, bathroom and bedroom(s).
What Size ADU is allowed in IRWINDALE?
2020 California State Laws allows an ADU to be up to 1,200 sq ft regardless of the size of the primary house. But the ADU still need to meet setbacks and Floor Area Ration calculations.
Why Install an Accessory Dwelling Unit?
People build ADU's for lots of reasons, but the most common are rental income and/or to house relatives. Building an extra house on your property aka accessory dwelling unit aka granny flat is a relatively affordable type of construction, because it does not require purchasing land or major new infrastructure. With rents for a 1 bedroom typically averaging over $1600 / month in many areas of IRWINDALE many people install an ADU to help pay off their primary mortgage or earn extra income.
How Much Does it Cost to Install an ADU in IRWINDALE?
Cost of the ADU will ultimately depend on size of the ADU, accessibility to lot, topography of lot, and distance to utilities. . Building a prefabricated ADU will typically save up to 30% over a comparable site built ADU. Assuming you have a flat lot and space to drive unit into back yard – a Prefabricated ADU would start at $99,000
How are utilities connected to an ADU in IRWINDALE?
Utilities are typically connected to the utilities of the primary /main house – so we do not need to bring in extra connections from street. This is a big cost savings to homeowner as opening up the street to connect would add thousands of $$$ to project.
What are property setbacks for an ADU?
New 2020 State laws lowered side and rear yard setback to 4' from side and rear property lines – which make it easier for most homeowners to fit an ADU in their yard.
Can I build more than 1 ADU on my property?
In many cases you can build a Junior ADU up to 500 sq. ft. within the walls of your primary dwelling and it may be possible to add 2 ADUs on a multifamily lot
What are parking requirements for an ADU?
In most cases additional parking is not required for an ADU if house is near public transit
Can I install Solar panels on an ADU?
Yes! Solar Panels on a roof are required for any new construction of site build homes or ADUs…BUT when building a prefabricated ADU we can to build to Federal Building/HUD code which does not mandate that you install solar panels.
How long will it take to build an ADU on my property in Irwindale?
Local building departments have mandates from State to give priority to ADU applications and because we are submitting State Approved plans to local building department – we can typically design, permit and build an ADU for You in 4-6 months. Best part of prefabricated ADU construction is major of the actual construction is completed in factory – so there is less typically less than 3 weeks of actual site construction on your property – Less disruption for you and neighbors.
Although new 2020 State laws make it easier to build an ADU on your property there are still local building departments regulations and site conditions to consider. A site evaluation of your property will allow the professionals at USModular to better advise you of size, and costs to build a new ADU in Irwindale for You!!!
www.usmodularinc.com 951 679 9907 x1 info@usmodularinc.com