Do I Need to Hire My Own Site Contractor to Complete My Custom Modular Home in Ontario?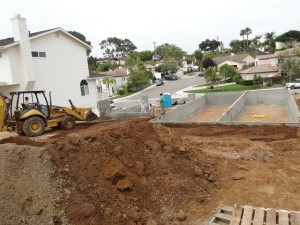 What Is The Purpose of a Site Contractor in Ontario?
A site contractor is a contractor hired for a production project to control all aspects of a development plan, including but not limited to:
Scheduling Necessary Inspections
Securing Property
Providing On Site Temporary Utilities
Providing Site Engineering
Disposing of Construction Waste
Hiring Subcontractors
Supervising Subcontractors
Obtaining Building Permits
Many Other Day To Day Tasks
Most on-site customized home builds call for a site contractor to subcontract the labor required for the home build, oversee all the moving parts of the construction process, acquire all permits and licenses, prepare the foundation, and complete many other day-to-day tasks that are a needed part of on-site home builds.
Do Modular Builds Usually Require A Contractor in Ontario?
Often, prefabricated builders transport the home out of the factory and the rest is up to a site contractor that the home owner has hired. The homebuyer themselves must screen and hire site contractors to control the remaining production steps, costing you time and additional expenses. USModular, however, is different from those other builders. We are also a complete general contractor! We can handle every step in the process of building your customized home in Ontario.
From construction of foundation to engineering, permitting to utility installation, we cover all the steps from beginning to end. We offer our home builders a full service, experienced on-site team to coordinate, oversee, plan, and complete your entire housing project for you. You won't ever need to worry about unexpected cost increases or incorrect permitting by the local contractors. We will take care of it all. At USModular, we guarantee pricing and craftsmanship from start to finish.
Visit our website for more information on your next Modular Home!