This 1,306 sq. ft 3 bedroom 2 bath home was installed in Los Angeles on July 11, 2016 in one day. This energy efficient home has a classic Modern Craftsman style with volume ceilings and a large front porch
Lovely New Construction, Energy Efficient Home developed by RNLA. Home features a bright open floor plan with Hardwood Floors in the Living and Dining Room. The Open Kitchen features brand new Counters and cabinets, Recessed Lights, and will have Energy Efficient Appliances. The Master Bedroom features an En-Suite Bath for your enjoyment and convenience. Separate Laundry Room, Central Heat, and more. .. Entertain in the Spacious Backyard or sit and relax on the lovely Front Porch. Drought Tolerant Landscaping. Convenient location close to schools, shopping, and transportation.
USModular designed this one of a kind custom single family home and carport for an in-fill lot in Los Angeles. Services included demolishing existing house, grading, foundation, quality control at modular factory, transport, craned and installed modular home, built carport, installed hardscape and landscaping including rain barrels
Find this project on Houzz.com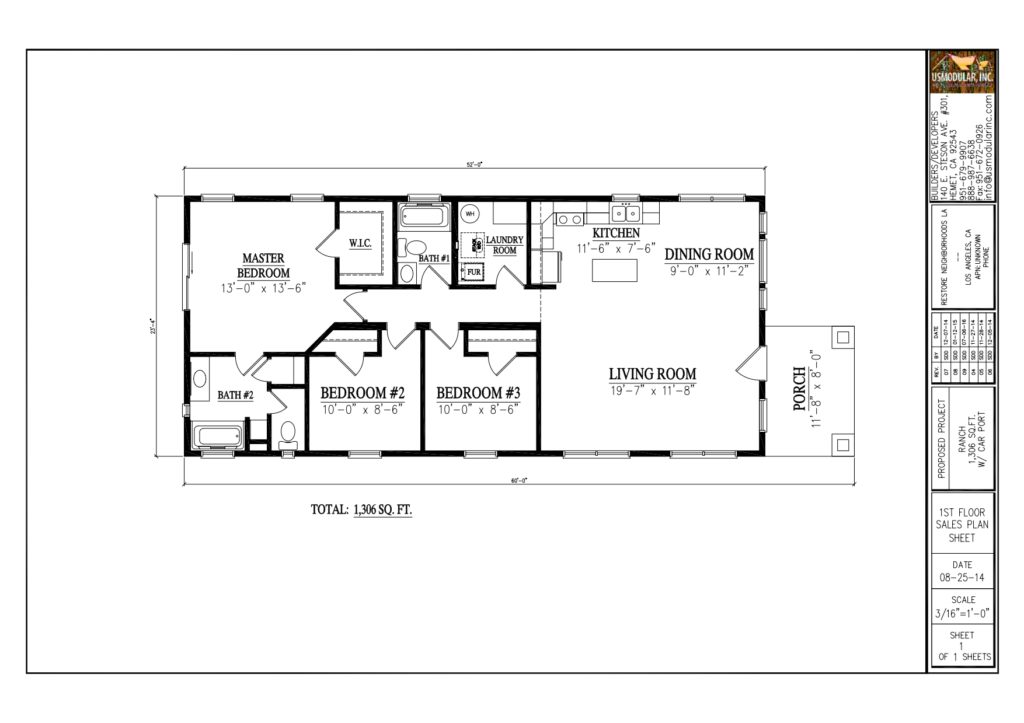 This custom home was designed and built by USModular, Inc. using Off-Site Modular Construction, aka Prefab Construction for a local Non-Profit Developer. Modular Construction marries the efficiencies of factory production and the quality of Site Built Construction to build homes of high quality that are built in ½ the time of a traditional site built home.
Modular homes are built indoors in a factory to meet the local building codes, are transported to the site in sections (modules) and installed on a permanent foundation using a large crane. The homes are appraised and financed the same as any other Site Built home.
USModular, Inc.
is a licensed full service design build general contractor that specializes in Off-Site Modular Construction. In addition to the high quality of a home built in a factory environment there is labor savings on prevailing wage projects as a majority of the home is built Off-Site – outside of prevailing wages. A USModular, Inc. team member joined SCANPH and is working with several Nonprofits throughout Los Angeles, San Diego, Riverside and Imperial Counties. They have built guest homes, custom single family homes, and a 100,000 sf apartment project; all with Off-Site Modular Construction.
Visit the site early on July 11, 2016 to see this home installed on the permanent foundation. This home will be complete with appliances and interior and exterior finishes including energy efficient "cool roof" tiles. USModular, Inc. reps will be on site to answer your questions or you can visit the website at:
info@usmodularinc.com
888-987-6638