USModular joins Golden Heart Ranch to design and build a Residential Camp for 20 residents
Golden Heart Ranch's dream of housing 20 residents at the Agoura Hills site is becoming a reality now that USModular Inc has designed 4 separate "homes" for the residents. Each new home will be built with modular construction to save time and money, while minimizing impact on the surrounding communities. These beautiful 2 story homes will be energy efficient and include separate bedrooms for each resident plus a house manager. There will be an elevator in each residence, a large kitchen and a porch for gatherings.
Golden Heart Ranch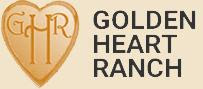 Golden Heart Ranch (GHR) , 501 (c), provides teens and young adults with intellectual and developmental disabilities opportunities to reach their fullest potential and enjoy meaningful, satisfying and joyful lives. They are an inclusive community where young adults with special needs learn, work and create lifelong friendships in a supportive and caring environment. GHR Social Living Club is a hands-on program that teaches both practical living and social skills with highly skilled coaches in the South Bay and Agoura Hills. Programs include cooking, track for exercise, cooking classes, supper clubs, challenger baseball, spring, summer and winter camps along with a host of other programs and vocational training opportunities. We hold a great number of social events and programs that encourage friendships and help prevent isolation… we have had the joy of seeing friendships grow and thrive no matter the disability. GHR will also provide critical residential options right on site. Golden Heart Ranch strives to create the best possible outcome and life for these very special golden hearted heroes.
https://www.goldenheartranch.org/
Modular Construction: Faster, Better, Greener
"Building with Modular construction will save time and money on this project. The site work including grading, foundations, roads and utilities, are being developed at the same time the homes are built in 4 modules / home… indoors in a modular factory. Building indoors eliminates any issues traditional builders have with the elements particularly moisture which can cause future problems especially for residents with underlying health issues" Says Todd Kesseler, President of USModular Inc.
USModular is a full service design build general contractor
USModular Inc is a full service design and build general contractor specializing in design and construction of single and multifamily homes using prefabricated/ modular construction. We service all of southern California.
951-679-9907