Is a Modular Home in Hawthorne Truly Customizable? What Kind of Upgrades are Available?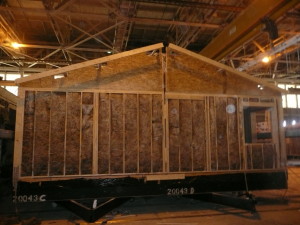 There are many options to think about when planning the templates and styles for your new home in Hawthorne.
At USModular, our motto is "If you can envision, we can build it!". There isnt a single custom feature or upgrade that we cannot create. By working directly with you throughout the complete building and customizing process, we can offer the very best features you have dreamed of while sticking to the budget you can afford.
Upgrades and Customizations
Our modular home manufacturers can customize your new modular home's interior as well as its exterior based on your needs, preferences, or desires. The following examples are only a few types of the countless options that USModular home buyers frequently add to their prefabricated homes:
Whirlpool tub
Bay windows
Skylights hardwood floors
Recessed lighting
3/12 to 10/12 pitched roofs
Quartz countertops
Reversed gables
Body massage shower units
Granite countertops
Quartz countertops
Fireplaces
Vaulted and cathedral ceilings
Curved stairways
The sky is the limit when it comes to what you can customize! We will work directly with you to design and build the dream home for you.
Additional Features – Patios, Garages, and More
Many of our Hawthorne homes include decks and patios in the design templates of the modular home. If this isnt the case with your home's layout, you will receive the cost of these additional items upfront in you customized construction plan and these features will be built on-site by our expert construction team.
Visit our site for more info on customizations, upgrades, and additional features for your modular home!