New Economics for Women (NEW) has completed Phase II of a single home subdivision in Canoga Park, CA. The homes are 1,471 sq. ft 3 bedroom 2 bath homes with a comfortable covered front porch and attached 2 car garages. These single story home features include 9 foot sidewalls, tile surround showers, solid surface countertops, laminate floors, energy saving Cool Roof tiles and Energy Star appliances. Rain Barrels and Storm Water Planters are included to capture water to minimize landscaping and water costs.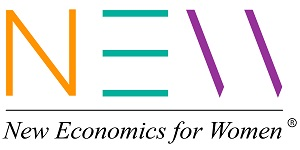 These homes are being built by USModular, Inc using modern modular prefab construction technology to increase quality of the homes while minimizing the construction time and impact on neighbors. Phase 1 consists of 4 homes that were completed around May 2017, just 4 months after receiving a building permit from the City of Los Angeles.
New Economics for Women (NEW) is a non-profit community development corporation based in Los Angeles. For 30 years, NEW has been dedicated to the economic security of women, especially immigrant women, in low-wealth communities. Our programs and investments focus on creating culturally relevant whole family financial education, affordable housing, and community engagement as the primary tools needed to overcome economic insecurity. We aim to be a leading voice for advocacy on public policy issues affecting immigrant women in low-wealth areas. NEW believes the "Power of Place" has the ability to transform lives. That's why their developments are centered on the needs of our residents. By combining affordable housing with services to meet the needs of its residents, NEW has developed several distinct communities in different geographic areas of Los Angeles including award winning and innovative community transformations. Some of NEW outcomes of 2015-2016 include:
1071 affordable housing units were offered to homeless single parent mothers and adult women, working Families and retired senior citizens in Los Angeles County and Denver Colorado
5291 customers were stabilized through economic impact development services
327 families attended NEW homebuyer workshop
7 families were successfully prevented from going into foreclosure
An interest list in now forming at NEW for those interested in purchasing these homes and learning about mortgage assistance. Contact Cheryl Bates at cbates@neworg.us or (213) 483-2060 Ext. 303 for more information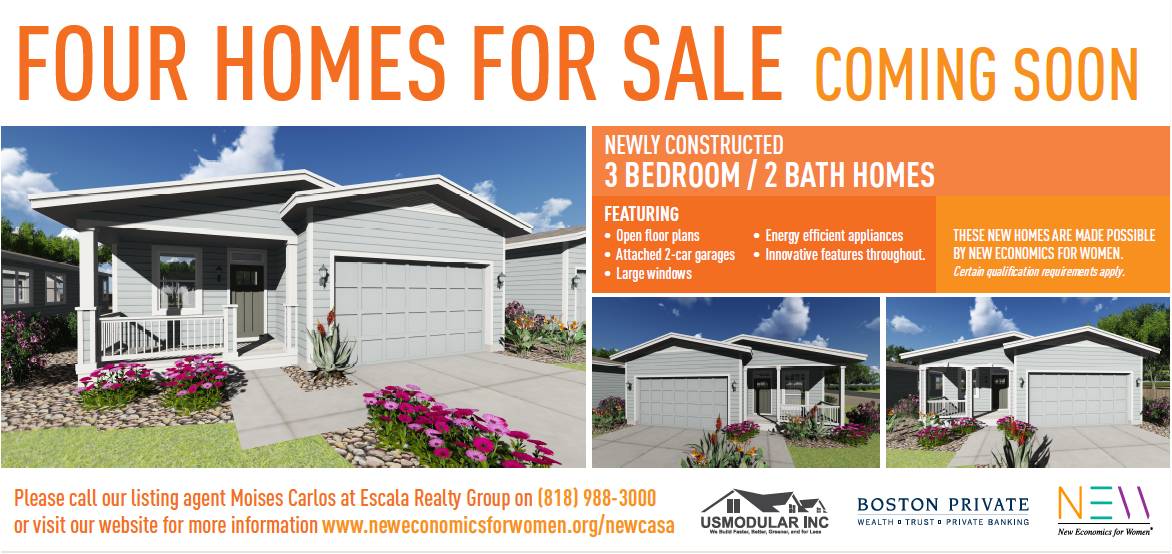 USModular, Inc. is a design and build general contractor specializing in off-site prefab modular construction in Los Angeles, San Diego, Riverside and Santa Barbara Counties. Using state of the art technology USModular, Inc. can design, permit and build most projects in ½ time of a traditional site built home. USModular, Inc. has built single family homes up to large affordable housing projects using modular prefab construction which includes modular, manufactured and shipping container construction. Visit www.usmodularinc.com or contact Bill Cavanaugh at Billc@usmodularinc.com or 951 679-9907 for more information. USModular, Inc. is also a Bib Sponsor for the NEW/ Moms helping Moms run.